---
From the Files of the
Gulf Coast BigFoot Research Organization
(G.C.B.R.O.)
---
Reported by: Confidential
---
Report Received From: The GCBRO Online Report Submission Form . PHOTOS for Report are ATTACHED.

Report Posted To GCBRO Web Site On: August 10, 2016

DATE: February 8, 2015
06/10/14
TIME:    N/A 


LOCATION: Plymouth County, Massachusetts

TERRAIN: Wooded


OBSERVED: So a few months ago at my moms apartment i had the window open laying in bed. Off in the woods i start hearing whistling and jibber-jabber going back and forth between two somethings for about 2 hours.
So today (Feb 8th, 2015) i went scouting for deer in my moms woods. Me and my friend built this fort with two 20-ft logs leaning on a boulder. This thing stood through like 20 tropical storms and hurricane Sandy. It never moved. But today i found one log 35 ft away from the boulder and the other on the other side of the trail wedged between 3 trees. I kept walking and found something i never expected to in a million years. A trackway. I found a freaking trackway. Each track was about 15'' long and 7" wide. With 5-6 ft in between each track. Usually there would be deer tracks but there was absolutely nothing except for these. They went from a deer bedding area into a bunch of low thick crap. I took a pic and got the hell outta there haha. Not too sure im gonna be going back out there anytime soon.

Additional Things: N/A

Activities of Witness: N/A

Description of Creature: N/A

Other Notes: Track photos are attached below.

Other (Informational or Encounter History in the General Area) Notes: N/A

Additional Notes and or Follow up Comments: N/A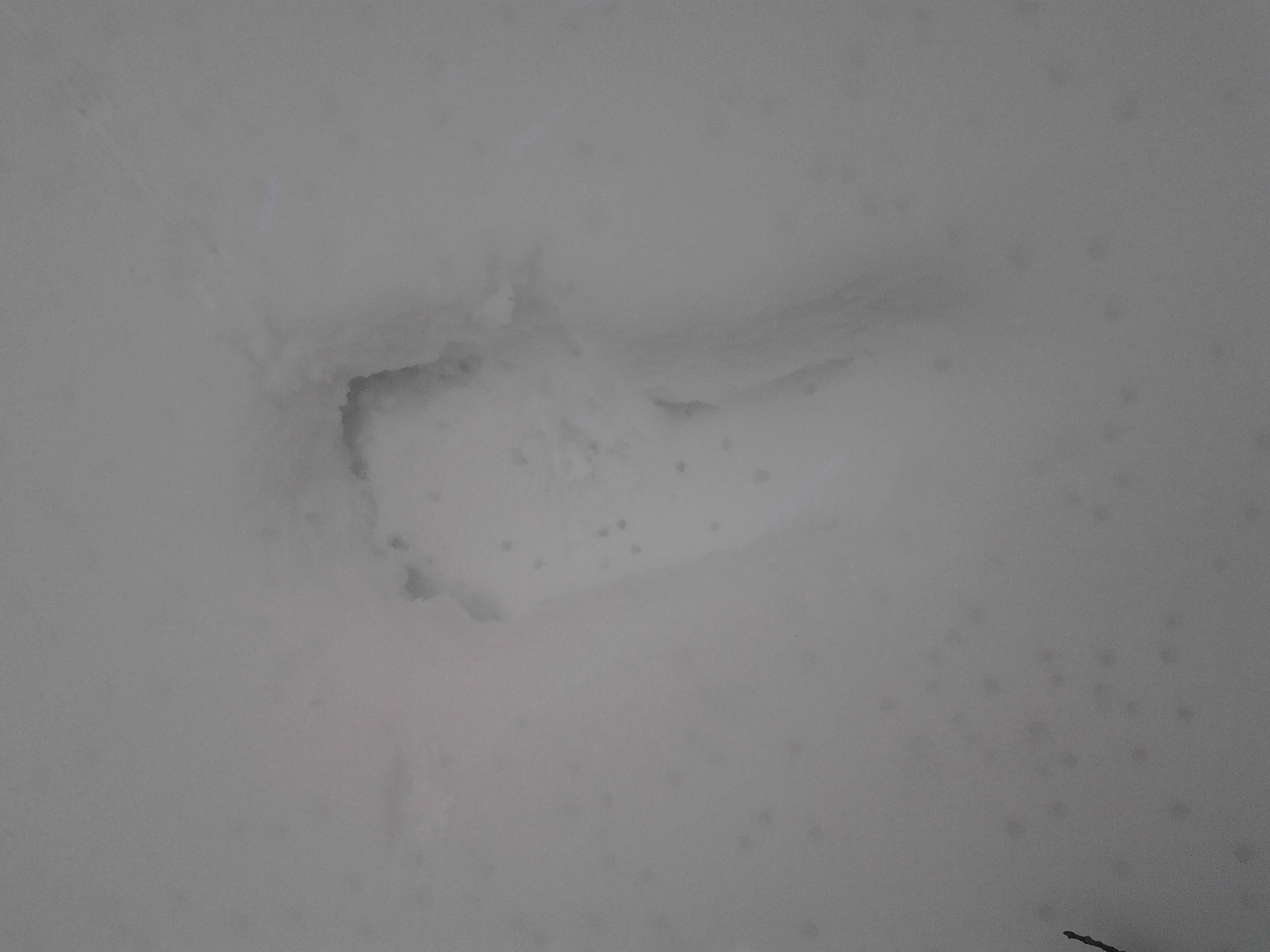 Track found in Plymouth County, MA.

---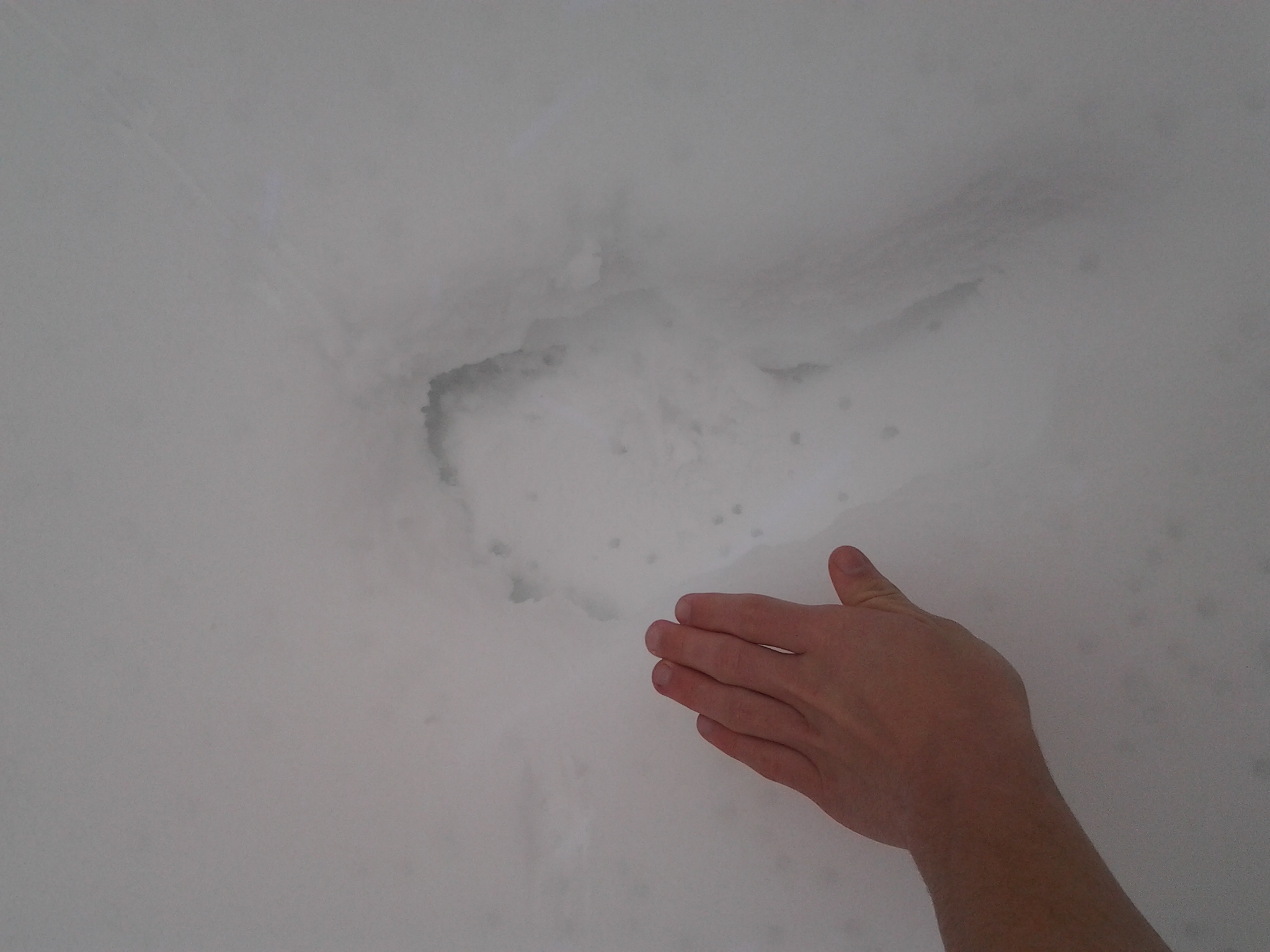 Track photo of track found in Plymouth County, MA with hand for size comparison.

---

Report Posted to the G.C.B.R.O. web site by: GCBRO Web master
---
Gulf Coast Bigfoot Research Organization Home Page
View Sketches And Photographs
Submit A Bigfoot Report
---
All information (reports, sketches, and pictures) contained within are the sole property of the
Gulf Coast BigFoot Research Organization (G.C.B.R.O.) and or the original submitting party.
No information may be reproduced, in part or in whole, without the express written consent of
the Gulf Coast BigFoot Research Organization (G.C.B.R.O.) or the original submitting party.