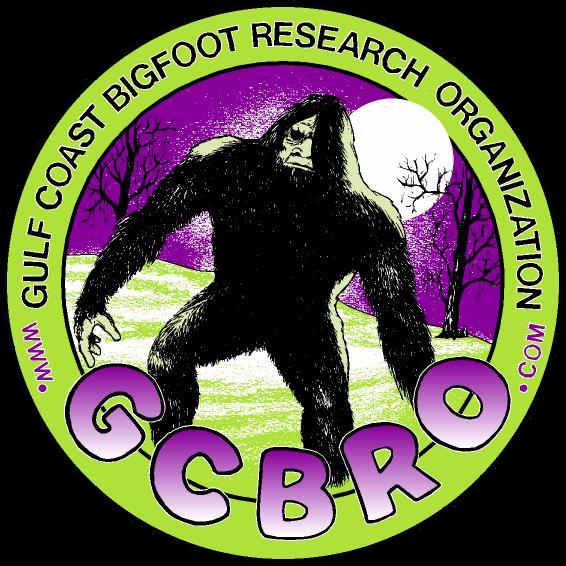 Welcome to the GCBRO's Merchandise and Memberships Area.
Many have requested info on memberships as well as shirts caps, etc.
So we dedicated this page to assist all who are interested in these.
Show your support in the search for Bigfoot and purchase the T-Shirts, Caps,
or become an official member and join us in the search for Bigfoot.

MEMBERSHIPS
We currently accept membership dues into the GCBRO. First you need to contact
us through the web site, and let us know a little about yourself.
We have certain rules and guidelines that must be followed by all members.
You will be evaluated and given this set of rules and guidelines. You will also be on a
probation period for your first year. After which you will be listed on the web site
as a standing member of the GCBRO.
---
What do you get as a member and what are the costs?
The costs to become a member is a yearly due of $60.00 this fee is used to produce the
merchandise, pay for the web site fees, as well as furnish equipment for our research.
We are self funded so any extra is a big assistance to us.
You will receive as a member, a GCBRO logo T-Shirt, Cap, Membership Card, and ALL
the reports that are generated from the web site. You get these before they are posted
on the Recent Reports section of the web site. You also get voting rights within the GCBRO.
PLUS you are welcome to join other members of the GCBRO on their outings into our proven
Bigfoot Hot-Spots, for hands on field experience with the very same people that have
brought you all the reports, photos, and findings found on this web site. In other words, Us!
PLUS we now host a yearly gathering for all GCBRO members, as well as non-members.
This is our Annual GCBRO-BBQ and Family Get-Together. This is held in one of our
very best hot spots for Bigfoot activity. We have all e-mailed, talked on the phone, seen
photos etc, of each other, now we have the yearly bash of family, food, fun and Bigfooting!
We hold this event around the 1st weekend of December. The weekend closest
to the full moon is the time we schedule this event. If you missed last years, or
miss this years, then mark your calender for next years, event. Don't be one of
the few that miss them, and then holler later, because you heard how much fun and
excitement that everybody had, when ol Bigfoot came in near base camp, or he
started sounding off in the bottoms. Don't be one of the few that regret not making
that trip to join us on one of our Annual BBQ events!
---
MERCHANDISE
Okay you see the GCBRO Logo at the top and think it is just "TOO COOL". Well you
ought to see it on one of our high quality heavy duty T-Shirts, or Caps. It is "AWESOME"!
You are saying to yourself, "I don't care to get in the field, or become a member,
and just think that one of those shirts or caps would be neat to have. How can I get one"?
That's simple, just e-mail us through the main web site and let us know your wants.
The Shirts for the new year are the same Logo as atop this page, only brighter in colors, on
a Black Heavy Duty Hanes T-Shirt. The Caps come in Black, Red and Mossy Oak Camo.
The Logo itself, has been professionally Silk Screened onto the shirts, for quality, and
longevity. The Caps have the same silkscreen process done onto a transfer sheet, then ironed
onto the caps by the silkscreener. The caps are too small to do the full silkscreening on as is done
with the shirts. There's no shortcuts here, just quality products. But what do you expect from the
leading Bigfoot Research Team? Our team has found and cataloged alot of evidence in a short amount of time.
And we will be continuing to be the leader in this field for years to come.
Don't stand in the shadows, wanting one of these sure to be collectors items, only to miss
out. We feel strongly that we will solve this mystery. You can be a proud supporter of this
endeavor by supporting our efforts and purchasing a cap or shirt or both.
Prices for Shirts and Caps are $25.00 each, payable in U.S. funds only. In the form of
Postal Money Orders Only Please, send NO cash! Shipping in the US is included
in the price. Shipping, outside the US, contact us for the additional postage fees.
E-Mail us with your wants, and we will reply with all information needed to complete the
order. Thank You!

---
Back to the GCBRO Home Page