G.C.B.R.O. Store
The most comprehensive book ever published on the subject of Bigfoot is here! Over 530 eyewitness reports of Bigfoot in the South as well as Nationwide! The database contains reports from 42 States, individually printed by county. This is THE BEST reference for researchers and enthusiasts! All reports are from the GCBRO Online database and are published here as a reference for you when a computer & the internet are not available. Use it as a quick reference or simply read the many encounters with this mysterious creature. These are raw eyewitness reports, many written in the witness's own words or those of the investigator. You'll learn more about Bigfoot from this book than any other available!
NOW IN BOOK FORM!

Each book is Velo bound and comes to you shrink wrapped. Cover art by "B". Plus a forward by Bobby Hamilton, founder of the GCBRO and Jim "Monster Hunter" Landsdale's story of his encounters in "Monster Central!" 560 pages of State-by-State, County-by-County reports of the most elusive animal to roam the earth! If you're serious about the subject of Bigfoot, you need this book! © 2002 GCBRO

Available for a donation of: $40.00 (includes shipping)
All proceeds go to the GCBRO for the purchase of needed equipment.
EMAIL: store@gcbro.com for purchasing information.
Also Available...
---
---
The GCBROand V.T.Together we are not only leading the search for Bigfoot,
but we are also supplying the public with High Quality Night Vision Optics, and
Other Accessories. To visit Visual Technologies, on the logo below,
and SEEwhat you've been missing.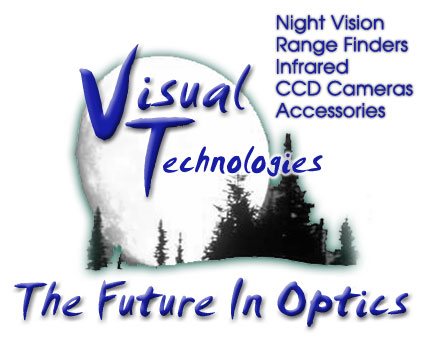 To read more about the GCBROand VT, on the MORE INFO Button below.
---
~Music to hunt monsters by~
If you dig Metallica, Pantera, Megadeath or bands like them, then
you will definitely love this band, and you need to get this CD.
You will not be disapointed!
"The Calling" is based on a Bigfoot Encounter that
Chester experienced while accompanying the GCBRO's
founder Bobby Hamilton into one of his personal GCBRO
hot-spots for Bigfoot activity!
There's another song on the CD about Bigfoot as well titled
"Lurking in the Shadows".

A quick note on this band.
Chester is not only a Bigfoot researcher, he is also into all aspects of Cryptozoology and promotes this through his work as an outdoor writer, and radio show host. Todd, the other founding member of their band is into Ghosts, and Hauntings.
Here's some info to get in touch with Chester or the band THIRTEEN.

http://www.cryptokeeper.com/
http://www.13freaks.com/ThirteenFreaks.htm

To purchase this CD, e-mail chester@gcbro.com !
THIRTEEN "Phantoms, Dust and Shadows"
Songs include:
1. The Calling
2. Broken Circle
3. Watching Autumn
4. Jack-O-Lantern
5. Lurking In The Shadows
6. They Don't See It
7. Black Widow
8. Ghost Dance